Case Study – SafeCity Commission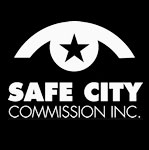 Safe City Commission's broad goal is to help make Fort Worth the safest major city in the United States through their support of community programs for crime prevention, life safety, education and law enforcement.
Safe City Commission was looking to replace their legacy phone system because they had outgrown its limitations in several areas. They were looking for a system that was affordable and could easily expand as well as being customizable to their special needs.
We came in and presented our VoIP phone system with an on-site demo. We later provided an analysis of their current telecommunications costs (Internet and telephones) which they were paying the local phone company.
They were pleasantly surprised when they received our quote for the Nexus Phone System as well as their new lower monthly cost which gave them more phone lines, T-1 High-speed Internet access, a Toll free phone number , fax-to-email, and more features than they bargained for.
One of the most sensitive programs run by Safe City is the Crime Stoppers Call Center, which receives calls from citizens submitting anonymous tips about crimes that occurred or are going to occur.